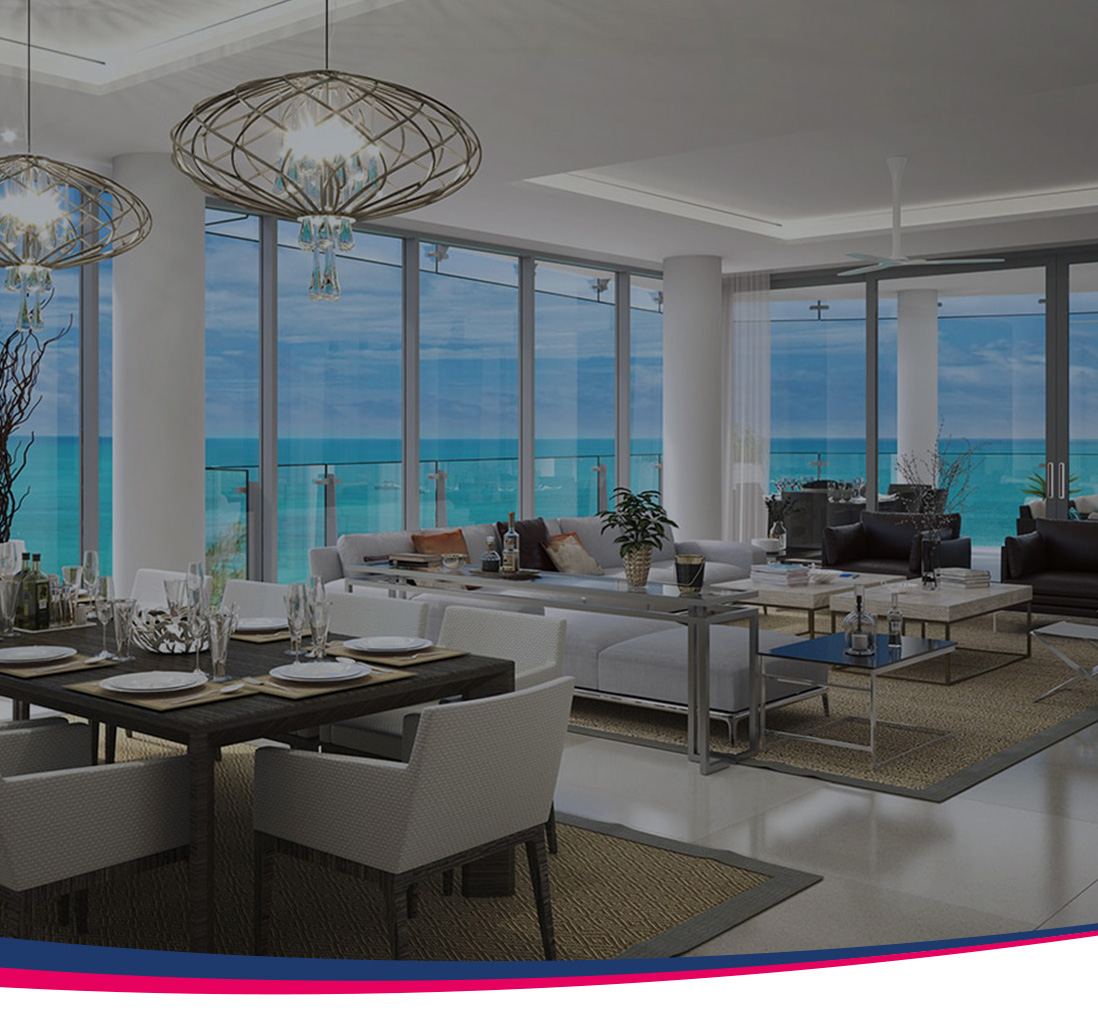 Welcome to Your Experts
in Cayman Islands Real Estate
Customer care you can trust

Over 50 years combined experience in real estate in the Cayman Islands.

At The Bovell Team, customer care is our top priority. With over 50 years of combined experience in real estate in the Cayman Islands, you can guarantee we deliver an exemplary service. Our team will provide you with a first-class experience, from the moment we first meet, you know you're in good hands. Over 85% of our business comes from repeat clients. If you think about it, there's a certain logic to this loyalty – it's by doing the right thing over and over again.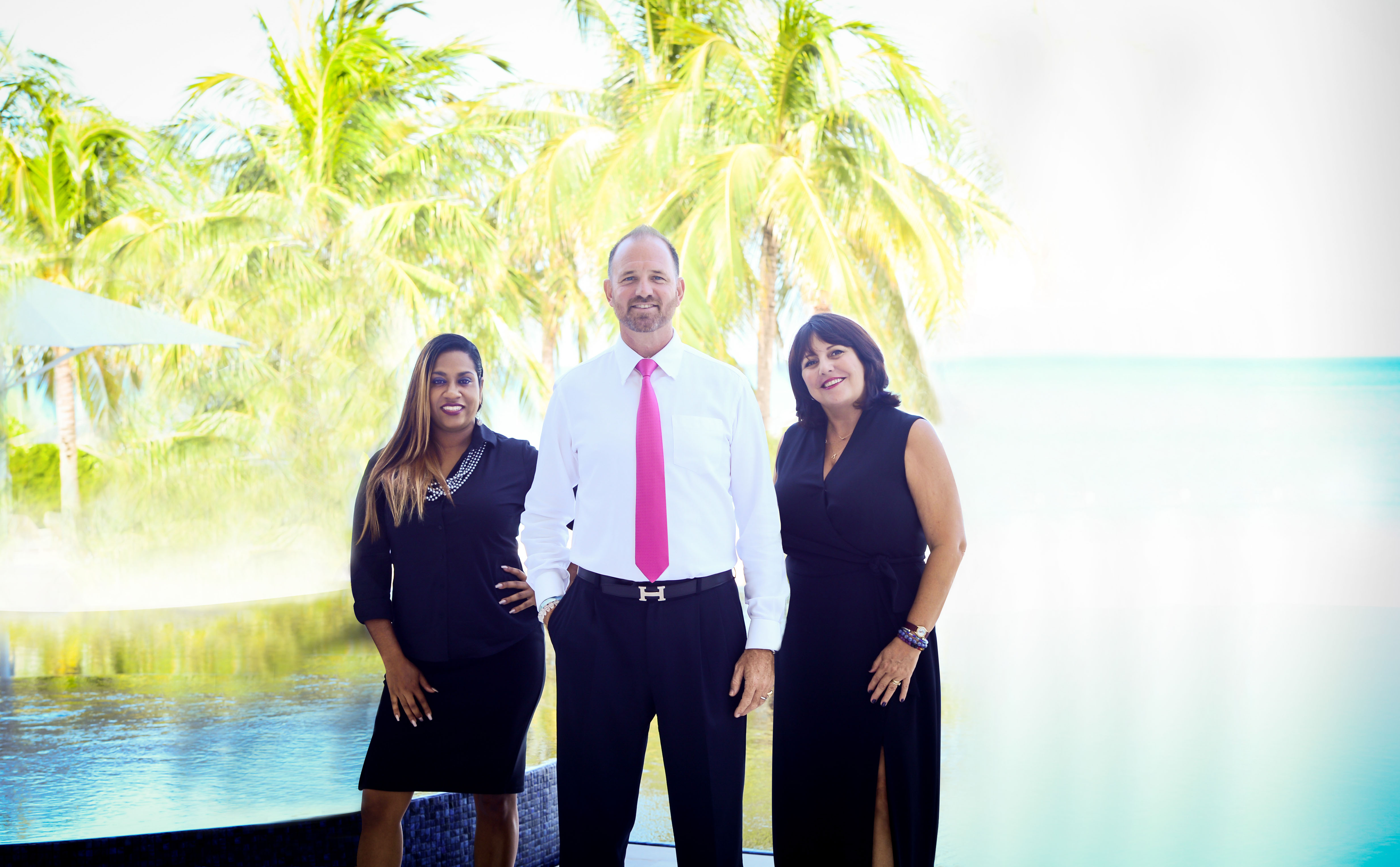 TestimonialRichard & Emily H.
We met with Mabel and James on a Friday evening at our place. They spent a significant amount of time with us both understanding where we were and what moves we were considering. Their advice was not what we expected - they truly listened and what they advised us to do was not in their short-term interests. It was so incredibly refreshing, authentic and instilled further trust built on previous, less formal conversations. We followed their advice and so glad we did. Thank you.
TestimonialEd S
Looking for a competent, confident, caring real estate agent? The Bovell Team at RE/MAX Cayman should be at the top of your list! Located in Grand Cayman, but knowledgeable about real estate on all three islands, the Bovell Team provides wise advice to the seller and expert guidance to the buyer. Their frequent e-mail distributions provide buyers and sellers not only with information about island real estate, but also information on current trends in the islands that may affect anyone in the real estate market. For the international customer, they have a toll-free number, but for that customer, their various forms of communication frequently out-pace the occasional phone enquiry. I recommend them enthusiastically and without reservation.
TestimonialJohn and Elaine.
A huge thank you for ''looking after'' us so well during the sale of ''The Corners''. You are all so professional, caring and kind and we couldn't have done it without you.
TestimonialSteve H.
Just completed our latest purchase, great negotiating and great service and progress updates as always. Thanks again to Team Bovell on another deal well done.
TestimonialMarcus C.
The Bovell Team are all outstanding to work with. I was so impressed with their listening skills and negotiating, with very in-depth knowledge of the local markets. My fiancé and I have bought and sold with the Bovell Team and within a week of signing them on as our agents we acquired an amazing property at the desired price at the exclusive Vista Del Mar! And we sold my apartment on Drake Quay within two months of listing!! At no point in those two months did the dedication to selling the property waiver. The Bovell Team was just as aggressive and excited about selling the property as they were with the first acquisition. Without doubt, we would seek The Bovell Team out immediately for any upcoming real estate transaction in the future.
TestimonialLuke & Nicola M.
We rather speculatively went to an open house hosted by James where the property was more of a long-term dream than something we thought would be a reality. Fast forward under 6 weeks and James and his team had helped us to sell our current property and move into our dream house! From the first meeting James understood the needs of our growing family and the entire team was supportive and diligent in ensuring the tight deadlines were met. It is not easy moving house with a young family (and with another baby imminent!) and we were grateful to have the support of the Bovell Team through every step of the process.
TestimonialVahe & Meerna D.
Our family has known and worked with James and his stellar team for many years. He sold us our first home in 2016 and, as our family grows, has once again found us the perfect fit! Thank you James, Mabel, Crystal and gang for such a quick, smooth and professional experience. The Bovell Team is a well oiled machine!
TestimonialJeff L.
Super impressed. James was knowledgeable about every house, neighbourhood, school, restaurant, etc. He listened to my criteria and respected those parameters while gently pushing some good ideas. He accommodated my tight schedule (buying during Covid right before Christmas). He provided valuable input through the offer and closing process. We got the right house. But behind every great man, is a better team. I mainly interacted with Mabel and Crystal. They are stars. Very responsive, accurate, detailed, and helpful. It was a team-effort, and they were all great. I've bought several houses over my life but only given 2 references. The Bovell team is solid.
TestimonialGlen & Laurie M
My wife and I cannot express enough the level of gratitude and respect we have for James Bovell and his team providing realtor services. James has a friendly low key honest dealer approach where we never felt pressured. He went above and beyond what one can ask from a relator, even giving some wise counsel on financing matters. Our initial call to him was on a Saturday morning and he quickly accommodated our request to view the property later that day – which we ended up purchasing. His team are highly competent and responded to our many email queries at warp speed. They were always friendly and patient explaining the nuances of buying property in Cayman. Frankly, dealing with James and his team is one of the best customer services experiences we have ever had.
TestimonialSandra & Bob M
18 years ago, James helped us find a condo and when it was time to move on, James was right by our side to find new owners. James and his entire staff are the best! They make buying and selling easy! We consider you all part of our Cayman Family!
TestimonialLucy F
The service provided was excellent – highly professional, efficient and knowledgeable. The market knowledge and expert advice provided by James Bovell was invaluable – incredibly perceptive and helpful. I would highly recommend the team.
TestimonialMichael and Jane O
Buying and selling real estate in a foreign country can be a very challenging endeavor. Government rules, restrictions, fees, customs and market values are just some of the many unfamiliarities and questions going into this venture. After some research, we discovered the Bovell Team at RE/MAX Cayman Islands as a company who earned our trust. They provided us with fast results in uncertain times. The final closing was a smooth and efficient transaction that occurred on schedule. We would not hesitate in using them again on any future dealings.
TestimonialSuzi & Jim
Thank you all so very much for your help with the selling of our condo! Your efforts ensured a quick and smooth transition and we feel incredibly fortunate for that. Lastly, we'd like to thank you for the most amazing gift ever! The Eco-Sphere pod is truly mesmerizing and makes us feel as though we are back in Cayman on a dive...such a thoughtful and meaningful gift that we will treasure for years to come! Thank you again for a most positive selling experience and for your friendships.
TestimonialC E Watson
I highly recommend James Bovell and his excellent team for their professionalism, guidance and support from start to finish in finding and securing my recent property purchase. All queries and requests were dealt with promptly from start to finish and James kept me informed of progress all along the way to closing.
TestimonialWilliam E.
Professional, insightful, knowledgeable, responsive and friendly - would best describe my experience in dealing with Team Bovell. Our purchase involved multiple buyers and properties. Team Bovell was always one step ahead.
TestimonialToby and LA!
Despite having lived here for two years we still found the Cayman property market rather daunting. However James and his team were very helpful in breaking it all down and delivering it in bite sized chunks. While writing this I searched through my email and my favorite correspondence was from Mabel; a kind and patient member of the team that said 'don't worry we will get there'. When buying a property abroad or at home this is exactly the kind of reassuring thing you want to hear. And it wasn't just hot air. We did get there, and we owe that to them. On a final note the congratulations gift was an unexpected pleasant and considerate surprise!
TestimonialJustin A
This is just a quick message to say thank you for handling the sale of my house so successfully. I really appreciated your patience and professionalism from start to finish."
TestimonialStephen B
I would just like to say what a pleasure it was to recently purchase land in Crystal Harbour, Grand Cayman with James Bovell and his team. From start to finish all transactions were as smooth as clockwork. I would definitely recommend this realtor to anyone looking to invest in the current booming Cayman Islands real estate market.
TestimonialAdam
I reached out to James and found him to be very responsive and knowledge. We viewed a number of properties in different price ranges and he was tireless in finding us the perfect one. From searching to closing we found James and the Bovell team to be extremely helpful and professional. We would happily use them again and refer them to our friends.
TestimonialJohn G
James and the Bovell team helped us identify a property, assisted us with getting the inspections done, and helped guide us with their market knowledge so that we felt we were making informed choices. Everyone was very responsive, available late into the evening and over weekends, to make it a smooth process."
TestimonialGinny and Les C
From the time we first asked you to put in an offer on the Bodden Town beach lot, to the day of closing, your team approach was extremely efficient, as you always had a fast and professional response to all of our questions. You made the transaction effortless!
TestimonialAmber R
James Bovell is Cayman Islands real estate. His market knowledge, long tenure and experience in the industry is invaluable. His wide breath of clients and contacts is impressive. We also just really enjoyed working with James and his team and would recommend them to friends and family.
TestimonialPaul M
For more than 20 years we have dealt with some excellent real estate professionals in Grand Cayman. In our opinion the best Company is RE/MAX Cayman Islands and the best agent is James Bovell -- the Broker/Owner. James and his outstanding support team have closed five deals for us. He is thorough, reliable, and of the highest integrity. We recommend him and his team to anyone seeking to buy or sell Cayman real estate.
TestimonialStephen and Wanda
James Bovell and his team have been amazing to work with. They took us on as clients in one of the most challenging times for real estate transactions for Cayman and were able to deliver not only the sale of our home but also the simultaneous purchase of our new home - all in record time.
Team Bovell offers a complete solution to real estate needs which encompasses seamless on boarding, streamlined and comprehensive viewings of properties (both as purchasers and vendors) and advice on all the tricky areas that goes into property transactions. Closing was just as impressive as on-boarding, with James' logistics and closing teams guiding us thru each and every step.
With James' help we acquired our dream property, but more importantly a friend and trusted property advisor for life.